Fall/Winter Select 2022 Tryouts
Elevate the North!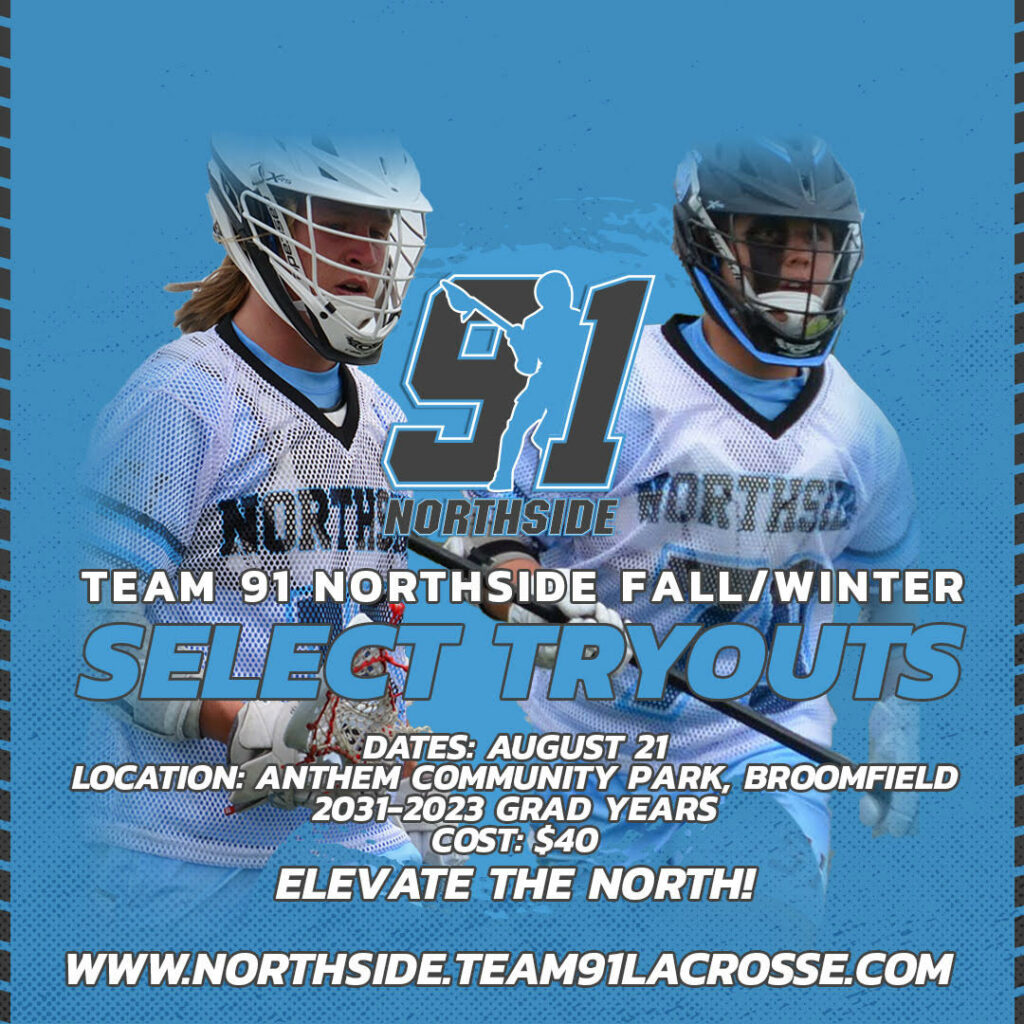 Team 91 was started with one thing in mind. To provide an unparalleled level of teaching, that which is not seen in most travel organizations. Our coaches are among some of the best in the game today! Our coaching staff includes some of the best coaches in the state, primarily including current college and high school coaches on the Northside of Denver. 
We are pleased to announce our Fall/Winter Select tryouts for 2031-2023 grad years. Coming off of our most competitive and successful season`to date, we look forward to our biggest fall yet. Our mission at Team 91 Northside is to elevate and accelerate lacrosse on the Northside of Denver. We started the program to foster growth in all areas North of Denver, build up local high schools and spring clubs, and help prepare players for the next level in lacrosse, and most of all to prepare them for life. 
Tryout Dates: August 21
*Players who registered for the first session of tryouts (July 30-31) have automatic credit for Supplemental Tryouts. No need to register again.
Location: Anthem Community Park 15663 Sheridan Pkwy Broomfield, CO 80020
Times by Grad Year
9am-11am: 2031-2027 (Rising 4th-8th Grade) 

11am-1pm: 2026-2023 (Rising 9th-12th Grade)
*Select Teams will compete in 3-4 tournaments spanning from October-December*
Why Team 91?
91 National: 91 National is the country's premier select destination. 91 National will have players from all 91 regions including: Long Island, Maryland, Tri-State, Colorado, Northside , Charlotte, Carolina, Texas, Georgia, & New Jersey. National teams compete in some of the top tournaments nationwide!
*Players attending supplemental tryouts are still eligible for Team 91 National opportunities.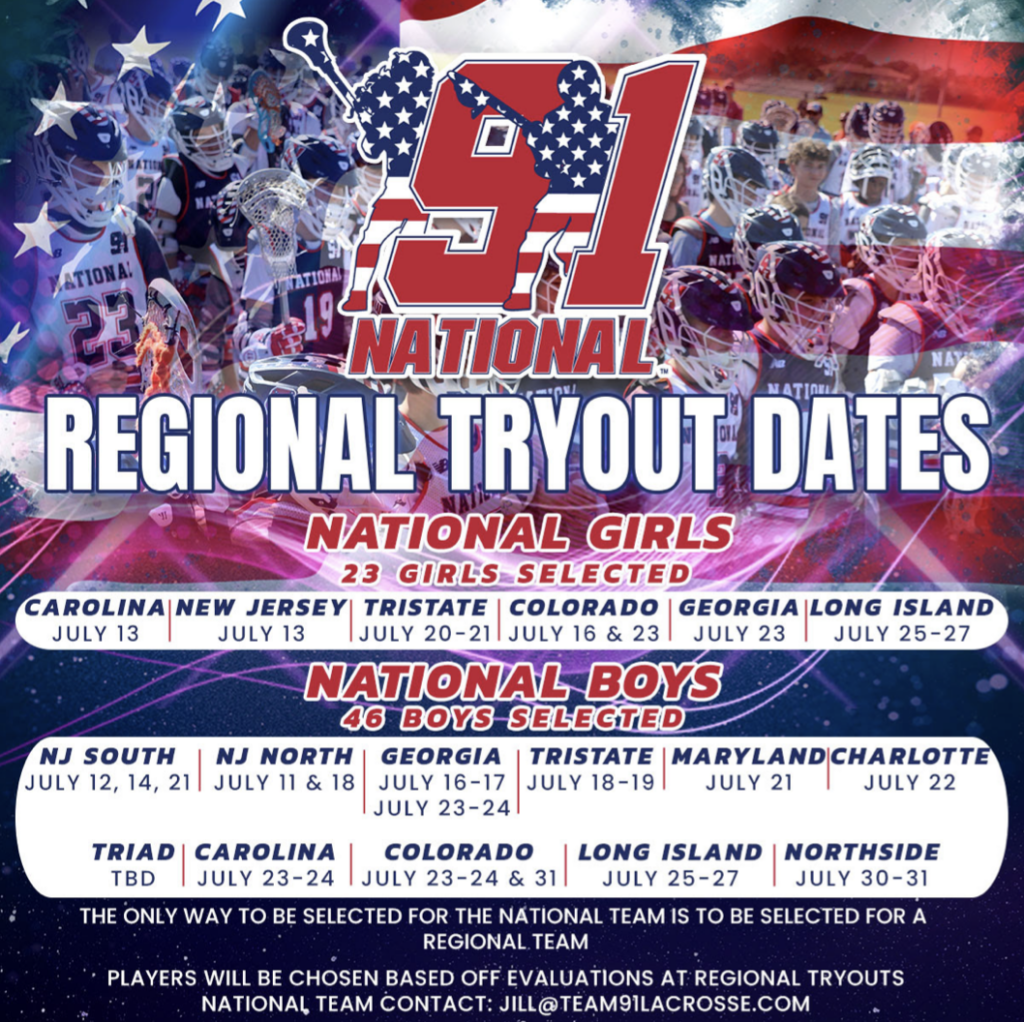 Team 91 is expanding their national team offering to include multiple teams per age group (2032-2023).
National Lacrosse Federation: As part of Team 91, we get access to NLF events year round. The NLF hosts the most competitive events the country has to offer - https://nationallacrossefederation.com 
91 Western Elite: 91 Western Elite is a new regional select option for our top players. Western Elite will include players from Team 91 Northside, Team 91 Colorado, and other Team 91 organizations from surrounding regions. Combining between western regions helps us build teams that compete on the national level, and guarantee us more representation than the National program does. Play with the best in the West! We will be offering Western Elite for players 2029-2026 for the 22-23 season. We also plan to add Western Elite Box teams to compete in some of the top national tournaments starting in 2023!
91 Chrome: 91 Chrome is a Northside team option for our 2024 & 2023 select players. We will be combining the top players from our 24/23 teams to compete in multiple tournaments throughout the year.
*All National, Western Elite, and  These teams are exclusive to Team 91 Northside Players