Our mission at Team 91 Northside is to elevate and accelerate lacrosse on the Northside of Denver. We started the program to foster growth in all areas North of Denver, build up local high schools and spring clubs, and help prepare players for the next level in lacrosse, and most of all to prepare them for life. 
We strive to accomplish this mission by offering advanced training programs, elite coaching, travel/recruiting opportunities, and more. Our model of development includes hiring as many local high school high school/college coaches from our area, bringing in some of the top pro players/coaches to train our athletes, as well as building strong lacrosse players through our age specific curriculum. 
Our merger with Team 91 gives us firepower like never before. Being part of Team 91 gives our players access to national Teams, regional teams, exclusive national events, recruiting opportunities, and more! We coordinate and collaborate on programming and events with other 91 Directors/regions, and we have some HUGE offerings on the way. 
Tournament Team Opportunities
Select Teams: We offer select teams for the fall and summer seasons. This past summer, we had 9 strong teams with players from six spring clubs and over 13 high schools. We anticipate multiple teams for most age groups by summer 2022. Select teams are primarily coached by some of the top high school and college coaches in the area, as well as other coaches who have played in college and have significant coaching experience. You win with people! We put a significant emphasis on training and development each season, and high school teams participate in 2-3 recruiting tournaments a season. 
91 National: 91 National is the country's premier select destination. 91 National will have players from all 91 regions including: Long Island, Maryland, Tri-State, Colorado, Northside (us), Charlotte, Carolina, Texas, Georgia, & New Jersey. National teams compete in some of the top tournaments nationwide!
*This is exclusive to 91 NS select players. Players must play on our select teams to be considered*
91 Western Elite: 91 Western Elite is a new regional select option for our top players. Western Elite will include players from Team 91 Northside, Team 91 Colorado, and other Team 91 organizations from surrounding regions. Combining between western regions helps us build teams that compete on the national level, and guarantee us more representation than the National program does. Play with the best in the West! 
*This is exclusive to 91 NS select players. Players must play on our select teams to be considered*
91 Chrome: 91 Chrome is new starting in 2021! This is a new Northside team option for our 2024 & 2023 select players. We will be combining the top players from our 24/23 teams to compete in the IMLCA Holiday Exposure Tournament on December 11-12. 91 Chrome will compete in one extra tournament each fall/summer season.
*This is exclusive to 91 NS select players. Players must play on our select teams to be considered*
Training Opportunities: 


Skills Lab: The Skills Laboratory combines advanced training with film study and in depth player analyses. Our age specific curriculum includes skill, drills, and systems from some of the brightest lacrosse minds in the world, top leaders in all sports/avenues, and years of combined coaching and playing experience. Skills Lab is designed to increase the skill, athleticism, and IQ of all players by layering fundamental, advanced, and unique skills to maximize each player's potential. We have been working hard to break down these skills, chop up video and highlights from some of the top players in the world (in all sports) to create a thorough and advanced system to increase, measure, and maximize these skills in the players we coach.
Skills Lab offerings:
Pro Series:

These Skills Lab clinics are ran by some of the top players in the world. So far, we have brought out  Tom Schreiber, Tucker Durkin, Myles Jones, and Justin Guterding. All pro series clinics are accompanied by an in depth player analysis sent out prior to each clinic. 
Position Battle:

This clinic series includes position specific training with an additional focus on skill application. Players learn position specific skills, movements, and systems in the first portion of each clinic, and then apply them in live drills (example: offense vs. defense). We program each theme into a natural progression where players can learn, apply, and execute each skill. 
Training Week(end):

Training week(end)s are in a day camp format that aims to mimic a college/pro training camp. These camps are generally 2-4 days long and immerse players in consecutive days of high level development. 
*More Skills Lab Offerings in the works!*
_________________________________________________________________________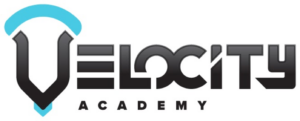 Velocity Academy includes skill development as well as strength and speed training. Each session generally includes an hour of lacrosse training and an hour of strength/speed work. Great players are built, not born!
Velocity Academy Includes:
Building the lacrosse player:
Advanced position training

Skill & Iq Development

Pro player comparisons and video analysis/feedback

Individual development plan and personalized workouts
Building the Athlete:
Physics Based Program For Developing Elite Level Strength, Power, And Explosiveness

General Physical Prep, Special Strengths; Max Strength Development, Speed Strength Development, Age Specific Focus

Mobility Training; Injury Resistance & Prevention Focus 

Nutrition Guidance & Recovery 
Velocity Academy registration will open again for small groups and individuals starting in November.
Recruiting
All high school players in the program receive a ConnectLax account that is included with their select registration. Players can upload their film, reach out to college coaches, and get valuable information on majors, admission criteria, etc.

All high school players who make their Connectlax account are eligible for a personal recruiting meeting with Coach LaHoda each season. 

All 91 players have access to 91 recruiting resources and events as well as to the 91 Recruiting Director. 
Character Development & Leadership
Character development and leadership is at the forefront of our mission. We want players to not only build lacrosse skills, but life skills as well. There is no greater tool to teach life lessons than sports, and the parallels between lacrosse and life are infinite. We aim to teach players how to work hard, be positive, compete, have integrity, and be great teammates. We host multiple character/leadership workshops each season. 
Leagues
Thursday Night Lights  - TNL is a league designed to maximize fun and touches. TNL will generally be Thursdays in June, and is open to players from all clubs, high schools, and experience levels. TNL is generally an hour and a half of games and scrimmaging. After a quick warmup, we will break up into teams. Once teams are established, teams will compete against each other  in games like West Genny, Salisbury 4v3, Support Drill, 3x, Speed lacrosse, and more! After 20-30 minutes of games, the teams will scrimmage for about an hour- most likely in a 7v7 format. The format will be based on age group and number of players registered. We want this to be a night to look forward to for everyone involved, and to continue to build on the incredible lacrosse community on the Northside of Denver. We will plan to continue TNL in the summer. Elevate the North with us!