Skills Lab: Pro Series – Trevor Baptiste 2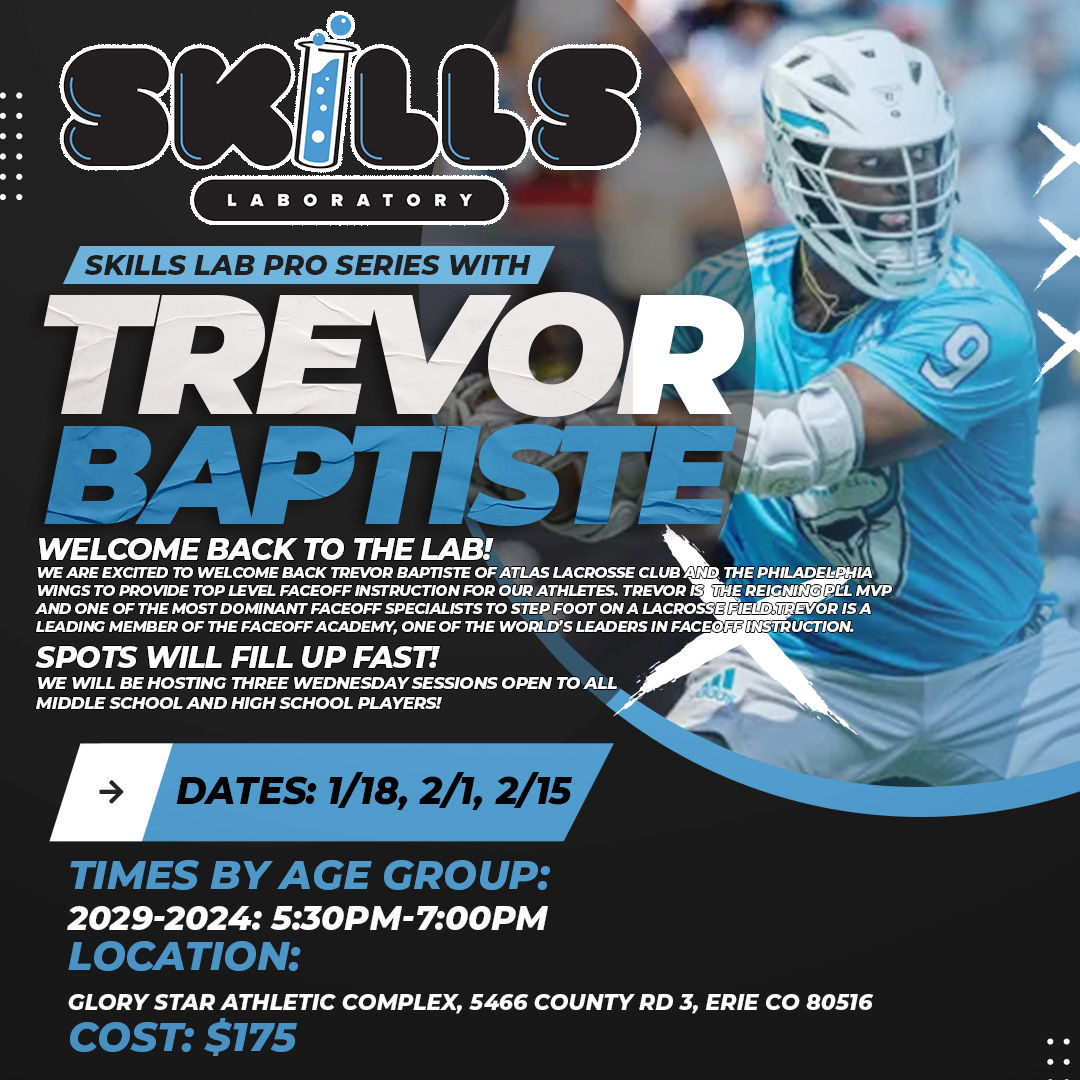 Train with Trevor Baptiste – 2022 PLL MVP!
Welcome back to the Lab! We are excited to welcome back Trevor Baptiste of Atlas Lacrosse Club and the Philadelphia Wings to provide top level faceoff instruction for our athletes. Trevor is the reigning PLL MVP and one of the most dominant faceoff specialists to step foot on a lacrosse field. Trevor is a leading member of the Faceoff Academy, one of the world's leaders in faceoff instruction. SPOTS WILL FILL UP FAST!
We will be hosting three Wednesday Sessions open to all middle school and high school players!
Wednesday Dates: 1/18, 2/1, 2/15
Times By Age Group:
2029-2024: 5:30pm-7:00pm
Location: Glory Star Athletic Complex, 5466 County Rd 3, Erie CO 80516
Cost: $175