Skills Lab: Pro Series - Zach Currier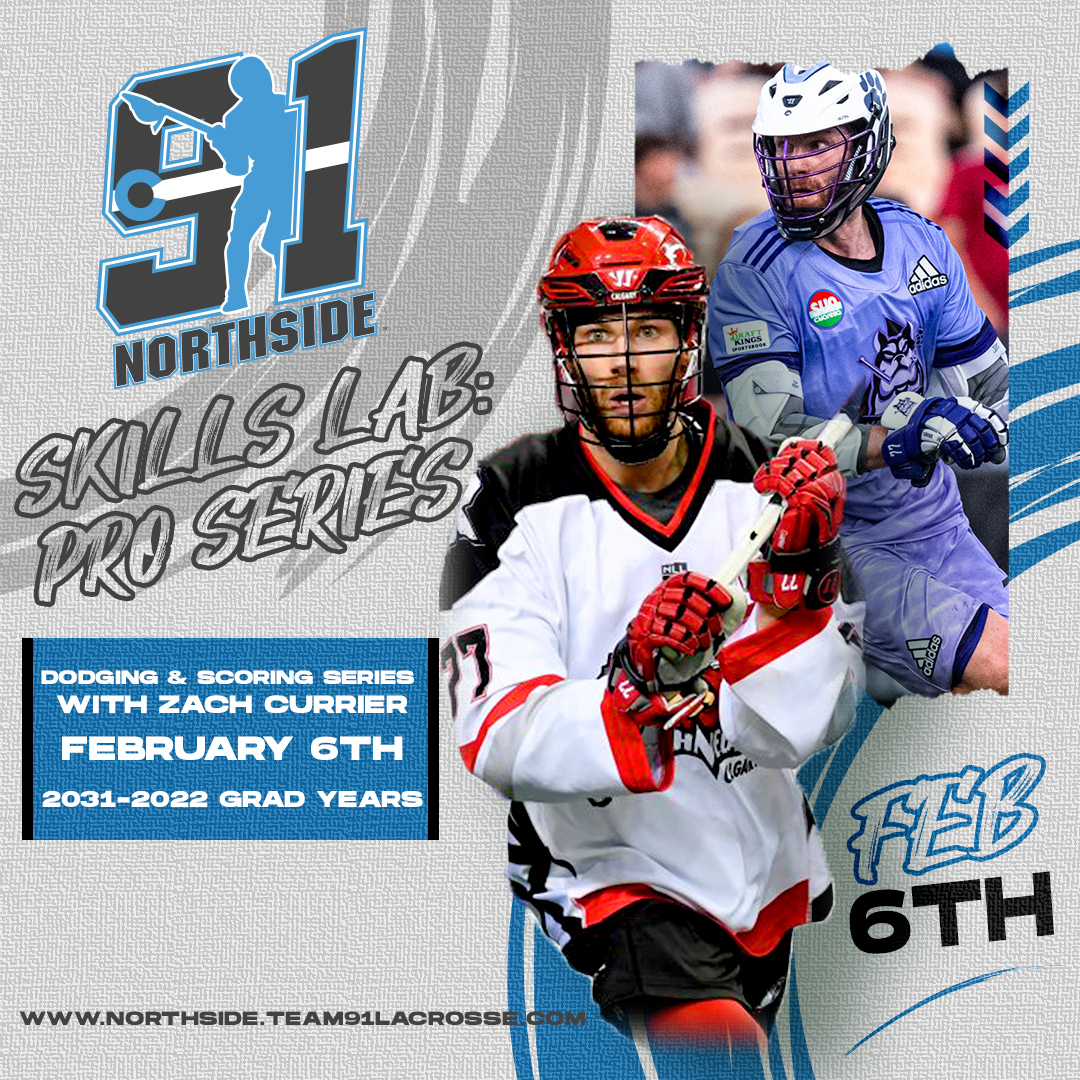 Train with Zach Currier - voted the top 5 PLL player in the world! We will be continue to provide players with elite training opportunities with some of the best players in world. The players we have selected are not only some of the best players, but are also great leaders who have experience coaching and leading. In addition to each pro series clinic, we will be sending out a detailed player breakdown and video analysis to each player to study prior to each event. Spots are limited to 30 players per group and will fill up FAST. Register now to reserve your spot. 
Welcome to The Lab!
What's Included:
     

1.5 Hour Dodging and Scoring Clinic Coached by Zach Currier

     

Leadership talk 

     

Small Groups – 30 max per time Slot

     

Pro Player Breakdown/Film Analysis from Coach LaHoda (91 Northside Director, and Founder of Skills Laboratory)
Date:  Sunday, February 6th
Times by Grad Year:
2031-2028: 12:30pm-2:00pm
2027-2026: 2:00pm-3:30pm
High school 2025, 2024, 2023, 2022: 3:30pm - 5:00pm 
*please note that we may add a session based on registration numbers. We will have fields booked from 8am-5pm.
Location:  Carroll Butts Indoor Facility 
Cost:
All Players: $75
91 Northside Select Summer 2021 Players: $50 (Check email for discount code)
*Open to Boys 2022-2031.